WATER DAMAGE RESTORATION SERVICE SAN DIEGO
Flood Restoration Service San Diego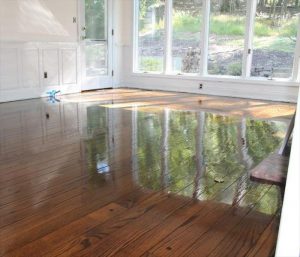 Isn't it wise to call professionals before your worst nightmares comes true? Worse things, such as having your home and personal belongings getting damaged by a flood. Just think of the mess for a moment and how much it would affect your daily routine. Perhaps, you need the help of an expert water damage restoration company. Quick action will help to prevent any further damage and will ensure that your life gets back to normal at the earliest. At Drains Plumbing, our goal is to help get rid of your water damage problems and we are available to address your problems 24/7.
Why Do You Need Water Damage Specialists?
Whether a burst cleaning device hose pipe or flooding from a winter storm it's fantastic just how much water soaks into the structure. It even makes its way upwards inside walls (a foot or more above any water on the flooring) and into the innermost structure. Getting there within simply a few minutes, it takes weeks to evaporate. All throughout that time it's triggering progressive damage to wood, drywall, and more. And some of that damage can be entirely concealed. Raising humidity, it can cause mold in just 24 hr, damaging furnishings and destroying fabrics. That's anytime and anywhere in San Diego, not simply in the winter or near the coast. So what might not look severe may extremely well be a big issue.
So, for anything more than a small amount of water you need special water extraction and structural drying equipment to eliminate excess wetness from developing materials as quickly as possible. Using a store wet-vac or mopping up isn't enough, nor are cleaning up business and normal basic specialists. You need certified professionals with all the ideal drying equipment. And your insurance protection will most likely require that, as it's the only path to guarantee that all necessary prevention and restoration actions have actually been taken and properly carried out.
Although it's a rushed and demanding circumstance, you require to check out any company you're thinking about. Do they have the proper training, experience, and equipment? Are they certified and insured? If not you're likely to find yourself liable for any employee injury and catastrophe remediation damage. The flood damage remediation company ought to have a long-term regional presence near San Diego so that you can have some confidence they'll be around in the months and years to come. You can likewise gauge their professionalism by their subscription in different cleansing and restoration industry companies.
Water Damage Restoration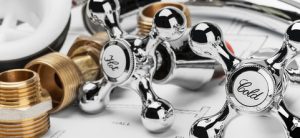 Water damage may be a sluggish hidden progression such as from a small pipes leak inside a wall, or unexpected and considerable flooding. Following IICRC, CRC, and RIA guidelines our water damage repair process is tailored to your specific circumstance, based mostly on the quantity of water (Class 1, partial room with little wet carpet through Class 4, flooring soaked in numerous rooms, water wicking a foot or more up walls, and even hardwood and stonework saturated) in addition to the degree of health hazard (Category 1, directly from drinking-water pipes through Category 3, storm flooding and sewage backups. But the objective of our flood service is constantly the exact same: reduce the expense and time required for water damage repairs by removing harmful levels of moisture as quickly as possible. Here's an overview of how we use cutting edge technology and the most recent market best-practices.
Immediate water removal. In cases of flood damage from natural causes a professional's attention to containment and isolation of water including biohazards followed by extreme cleaning, disinfecting, and particles removal is an important part of this primary step.
Water extraction. Our distinct truck-mounted extraction gear vacuums surface area water out of floors, walls, and ceilings. It's roughly twice as effective as the equipment used by carpet cleaners and outshines the majority of our competitors, cutting a day or more off drying times.
Structure structural dry out. A number of types of equipment such as refrigerant dehumidifiers, air movers, and turbo dryers are essential to pull out every last bit of deeply-soaked wetness. Our specialists regularly monitor temperature level and humidity, making modifications for the fastest drying and not stopping up until excess wetness is down to safe levels.
Our professionals will also take care of cleansing and decontaminating no matter the size or source of water damage. And as required our water damage restoration services can consist of mold remediation. All integrated, our modern devices, accredited professionals, and decades of experience turn weeks of building drying under natural evaporation into generally just 3 to 4 days. Feeling in one's bones that is a big relief to a number of our clients.
Our experts will also take care of cleaning and disinfecting regardless of the size or source of water damage. And as needed our water damage restoration services can include mold remediation. All combined, our state-of-the-art equipment, certified technicians, and decades of experience turn weeks of building drying under natural evaporation into typically just 3 to 4 days. Just knowing that is a big relief to many of our clients.
Insurance Issues
Insurance coverage Issues
Requirement homeowner and business insurance coverage nearly generally exclude water damage repair work due to natural flooding. You need an unique flood rider for that. They're expensive, so many people select FEMA's NFIP (National Flood Insurance coverage Strategy, https://www.fema.gov/national-flood-insurance-program). Insurance coverage likewise excludes avoidable damage, and that includes water damage repairs and mold elimination that might have been avoided with immediate action from licensed services. Fortunately, the expense of those mitigation steps typically is covered.
Having actually dealt with basically every major insurer covering San Diego County for two decades, we'll understand exactly what mitigation actions are essential and precisely what detailed documentation is anticipated for a smooth insurance claims procedure. We'll provide that through e-mail and web interactions, consisting of digital photos, for ongoing interactions and faster processing.
At Drains Plumbing we understand the kind of tension you would be under in this sort of a scenario, which is why you can depend on us to take care of all your flood remediation and water damage issues. Fretting about possible flooding is not something you wish to be stressing over, and knowing that we are here for you, you can breathe a sigh of relief that there is one less thing you have to stress over. If the unthinkable should occur, our expert repair service technicians will be there as quickly as possible, looking after whatever that would require to be done, such as flood repair, removing mold and drying out your floorings. With cutting edge technology, our repair service technicians will be able to have you dry in no time, and our repair team holds all the accreditations required to finish the job as outlined by county regulations.
Water Damage Restoration Service
We are the best, top rated water damage restoration service company in San Diego, including North, South, West, Coastal and East County. We don't offer deals or specials since our pricing is based on the insurance adjuster damage assessment. Most importantly we have reasonable rates for cash paying customers and our prices that reflect our professional damage restoration contractor services.

Are you looking for an affordable, licensed, bonded and insured water damage restoration service "near me" or "in my area" to clean up and extract water or fix your leaky water plumbing issues in your apartment, high rise or upper level condo / condominium, residential home / house, or vacation rental if is has flooded? If so, we are an emergency water extraction service ready to stop that water leak. We also do flood remediation services for commercial properties, H.O.A. Home Owner Associations and work with real estate property managers and investors.

We are not cheap flood remediation contractors but rather a water damage restoration contractor with even better rates and fast response times. Our service is highly rated and we can do any type of repair on the following: residential and commercial water damage flood remediation.

Our flood service technicians are highly trained certified. We carry all necessary equipment and supplies to do the job right the first time. Are you looking for a 24 Hour emergency flood water damage extraction and removal company? In this type of emergency, you might have water damage and need someone fast. We can help shut off any leaky pipes or water lines.

Our customers love us based on the many positive reviews we have in Google, Yelp and Facebook. Book online or call us today to schedule a free estimate appointment.