PLUMBING SERVICES: FAUCET INSTALLATION
Faucet Installation San Diego
Experienced and Certified Plumbers that You Can Trust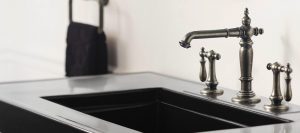 Whether it be your home or business, faucets play an important role in controlling the delivery of water from the pipes throughout the home. At any given time, whenever you do something that requires water, be it be washing hands, taking a shower, cleaning the dishes, you heavily rely on faucets to function properly. In case you are experiencing any broken or leaky faucets, you can contact Drains Plumbing. We are the best faucet installation and replacement company in the San Diego county.
Faucets have been a relatively simple and functional device, but has been increasingly become complex as a part of home or business decorating scheme. Everyday, you see a new design that is complex than the one you already have at your home. Same goes for the toilets. Your bathrooms and kitchens are no longer considered as only functional rooms. They are also a challenge of your home décor now.
In fact, lots of people look at toilet fixtures as an instant and easy solution to give their bathing room or kitchen a facelift, sufficient reason for the a huge selection of different faucet sorts and styles accessible, chances are that you will see something to appeal to everyone, no matter how picky you are or how limited your budget.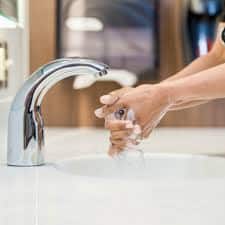 At Drains Plumbing we can discover and install nearly all any faucet product from the manufacturers available today, and do so regularly so as never to interrupt the 'flow' of one's home's rhythms.   Even if you choose to purchase the faucets yourself, don't consider the risk of do-it-yourself installation when the complexness of these fittings seems to increase by the day; keep it to Plumbing and Drains Answers to match the latest assembly techniques and meet all of your faucet variety and installation wants and remedy any questions you may have.
But needless to say, you might be perfectly happy with the looks of your faucets, but that are in need of possessing one (or more) of them repaired, don't think twice!  The courteous and productive specialists at Plumbing and Drains Remedies can identify and supply all the elements necessary for any faucet repair, as well as see for the needed repairs inside a surprisingly fast timeframe.
At Drains Plumbing our determination to high quality of support – even when it involves the set up and maintenance of faucets for the home or organization – is among the things that possesses made us the top choice when it comes to all of your plumbing needs
Trust Drains Plumbing to Solve Your Plumbing Problems
Our San Diego plumbers are prepared to take care of the repair of all types of faucets. Whether your sink is certainly leaking, the seal has got come off the sink, or you're dealing with various other type of matter, we can aid. We've been in business almost a decade and have experience fixing all sorts of faucets, from kitchen area and toilet faucets to laundry area and working place faucets. If you need faucet fix in NORTH PARK, we are the right team for the work.
Steps Involved in Faucet Replacement
There are lots of reasons why you may want to consider changing your faucet. We can help you pick and install the right model, whether you're purchasing a restroom remodel or your good old faucet is broken. While it may seem that changing out a vintage faucet is something you are able to do on your own, it is important to trust a professional to ensure this process does not affect your plumbing method.
A professional performing faucet replacement or installation will:
Help you select a faucet that matches your budget and preferences
Turn off this particular supply lines to your faucet
Disconnect this outline and any connectors
Remove the previous faucet
Install your brand-new faucet
Once the fresh faucet is installed, we will take the time to ensure there are no leaks which any problems have been addressed. We want to ensure you are content with the assembly by the best faucet set up and repair business in NORTH PARK and that the sink is completely safe for use.  Call us today to get a plumbing service estimate from San Diego's top-rated plumbers.