PLUMBING SERVICES: DRAIN CLEANING
Drain Cleaning San Diego
The Recommended Choice for Plumbing Experts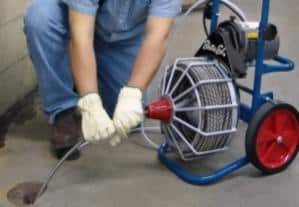 Are you looking for a drain cleaning or repair near you in San Diego? We know that people all over the country make phone calls to plumbers on a daily basis, because it is very common to experience issues with drains. We, being San Diego's best drain cleaning company, are always available at your service to unclog any drains that you have issues with right now. We know that an unclog drain is very annoying, especially when that drain cleaning liquid you bought off from the local hardware store doesn't seem to work at all. If you are experiencing issues with your drain and it is not doing the job for which it is designed for, it is time to call the professionals
Get in touch with us right now if you are facing any of the following drain problems:
Running slowly
Backed up
Clogged
Overflowing
Emitting strange or foul odors
What is a Drain Snake?
Even though this sounds something out of a comic book, but drain snake is a real thing and is a basic plumbing tool. A drain snake is also called a plumbing snake, which is a long and flexible metal tube. An expert plumber pushes it up through your drain and through the clogging up inside the drain. This ensures that the blockages is flushed in order for the pipe to drain effectively. This method almost on everything, including your sinks, toilets, tubs and washing machines.
How Effective is a Drain Snake?
There is a high chance that drain snake will take care of your drain blockage within a matter of few minutes. The drain snake method is effective as it can be easily manipulated by a crank that punches right through the blockages, or even hook it so that it can be easily pulled out. This removes the cause of your blocked drain.
Depending on the nature of your drain blockage, it is necessary to have a drain machine in place or any other device that helps prevent any suck blockages from occurring in the near future. We will help you to quickly and efficiently remove the cause of blockage and explain you in simple language as to what was the cause of clogged drain and also what is the best possible way to sort of blockage so it doesn't occur in the future.
Tackling Your Toughest Troubles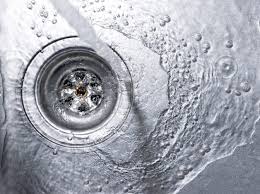 We know that clogged and backed up drains are the scariest and frustrating plumbing problems that you might face. Something as simple as a clogged toiler can easily disrupt your home or business place. Fortunately, we have some of the most talented technicians at Drains Plumbing, that have years of professional experience whenever it comes to cleaning the drains both in residential and commercial areas.
We use a number of traditional and advanced techniques to tackle some of the toughest situations. Whether it be a naturally occurring clog or from a toy stuck inside, our company can easily employ several sizes of drain cleaning machines and snakes to clear up any type of clog.
Using the Latest Equipment to Provide Fast Service
Being San Diego's drain cleaning specialists, we are always up to date with the latest technology for a number of reasons. With the new plumbing technology in hand, it allows us to come up with a new and much better way of providing our clients with excellent services. We combine our state-of-the-art modern drain cleaning system with technology of our cutting-edge iPad viewer to quickly easily and reliably clean up the clogged drains.
We have all the knowledge and technology to make every drain clean and functional. This includes the following:
Garbage disposals
Water mains
Our top-notch plumbing technicians can quickly and accurately diagnose the drainage problem, informing you of what the problem is, and then recommend the most viable, cost-effective, and long-term solution to meet your individual needs. So, give us a call today for a free of cost plumbing service estimate from one of our top-rated plumbers.