PLUMBING SERVICES: SHOWER VALVE INSTALLATION
Shower Valve Installation San Diego
Providing The Best Plumbing Services & Honest Solutions In San Diego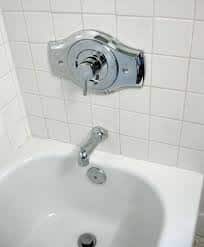 At Drains Plumbing, we understand how much frustration you have to face as you step into the shower only find out that cold water is falling on your back. If you have water pressure or temperature issues at your house in San Diego, chances are that you are dealing with a broken shower valve that require repairs or replacement. Being the best shower valve installation and repair company in the San Diego county, we can take care of any such issues. Shower valves are responsible to adjust the water temperature, pressure and diverting water form the tap to the shower head. But when they begin to wear down, they can become troublesome and have difficulty in functioning properly. At Drains Plumbing, we provide reliable shower valve services.
Signs You Should Get Your Shower Valve Replaced
When you are taking a shower, dealing with a low water pressure, insufficient hot water or any other problem, it can become pretty frustrating. Perhaps, it is time to take the help of a professional if you are having difficulties with your shower valve and are unable to resolve it. Even though you may be tempted to replace your shower valve yourself, as a whole, the entire process is quite complex and things can get worse. Our plumbers at Drains Plumbing are professionally trained to diagnose and fix all kinds of shower valve issues.
Signs that your shower valve needs an immediate replacement:
Obvious leaking
Grinding noises
Faucet won't turn on
No hot water
Faulty water heater
Water temperature changes
Insufficient hot water
Diagnosing & Fixing Shower Valve Problems
We have years of experience in the field of plumbing. Our licensed, insured and bonded plumbers are capable of handling any type of shower valve problem that you are having at your home Once we reach to the root cause of the problem, and figure out what is causing it, our best shower valve installation and repair plumbers in San Diego can offer you with the most suitable recommendations. This involves making all the repairs to your current equipment or even replacing the shower valve altogether. We also offer 24/7 repair services in case of emergencies. Give us a call today to get a free of cost plumbing service estimate form one of our San Diego's top-rated plumbers.