PLUMBING SERVICES: TOILET INSTALLATION
Toilet Installation San Diego
Give Your Plumbing Problems a Good Flush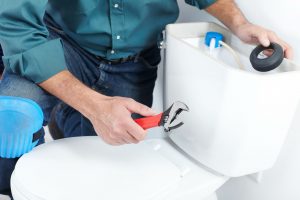 If you have a leaky or running toilet at your home, it can be quite annoying and frustrating. Not only that, it also leads to high water bills. At Drains Plumbing, we are the best toilet installation and repair company in the entire San Diego. We can help you get to the source of the underlying problem in your toilet and resolve it quickly to prevent any kind of further damage to your plumbing system. We have a very friendly and professional plumbers that are fully committed to going the extra mile for our customers on general plumbing jobs, no matter how big or small, along with repair and replacement of toilets.
Reliable and Quality Repairs & Replacements
If your toilet has any running or leakages around the base, you shouldn't ignore these symptoms or even try to resolve them yourself, especially when you don't have the experience. Always call a professional for help.
Our professional plumbers will help you find the cause of the problem and then suggest whether you need a repair or a complete replacement.
Here are some of the common toilet problems that we can help resolve:
Running toilet
Constant clogging
Difficulty flushing
Weak flush
Not to mention, toilets are an important part of a home or business. They are the primary ways of removing the waste from your home. If it suddenly stops working, it could ruin your entire life. You need to get it fixed ASAP. The main problem here is that for most of the people, fixing the toilet yourself is a bit tricky, and if you don't have any prior experience of fixing toilets, you may end up spoiling it more.
At Drains Plumbing, we have all parts that you need to get your toilet fixed. Our expert plumbers will take care of all your installation and repair works without having you to learn any skill or get your hands messy.
We can quickly and professionally replace or install your risers, so that the water level in the toilet is correct. Alternatively, we can install an angle stop not only for your toilet, but for other plumbing fixtures inside your house. Angle stops are important during the repairing or replacing of your fixtures.
Angle stops are used to isolate the flow of water from any kind of plumbing fixtures including toilets, sinks, faucets and showers. All these must have an angle stop, so that if there is an emergency, you can quickly turn off the water to the fixture and also prevent any kind of possible plumbing emergencies.
A single call to Drains Plumbing can assure you that all your stops and risers have been installed correctly and will work efficiently along with the fixtures that you currently have. We will provide you with professional installation along with commitment to quality. Our technicians have been hand-picked based on their knowledge and expertise. They can answer all of our plumbing related questions that you have.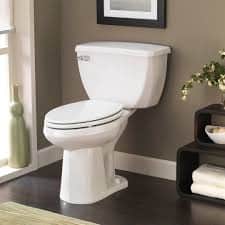 If you have an old toilet or an outdated one, it will cause constant problems. It is very affordable to replace your toilet and is a worthwhile investment, especially if you have already paid for too many repairs. If you want us to install you a new toilet, we can certainly help you with that. Our experts can also suggest you the model that will help you save maximum on your water bills.
As a professional plumbing company, we fully understand that plumbing problems are quite stressful. They get even worse if they involve a broken toilet or a malfunctioned plumbing system. We are fully committed to providing you with some old-fashioned values and with our courteous level of services that you deserve. Our professional team of technicians at our Drains Plumbing company are dedicate to providing and treating you and your property with the respect and care it deserves. They will not leave you until you are fully satisfied with our services.
Also note that our company has an emergency plumbing team that is available 24/7 for your service. They are ready to tackle all your emergency plumbing concerns. Give us a call today to get a free of cost plumbing service estimate from one of our top rate plumbers at Drains Plumbing.