PLUMBING SERVICES: HYDROJETTING
Hydro Jetting San Diego
Dealing With Pesky Clogs in Your Drains?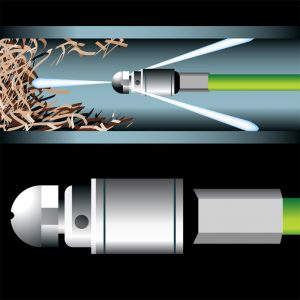 Do you suspect your sinks and showers slow to drain? Perhaps, your toilets are taking more than usual to flush down. If you think this is not an isolated problem but the one which affects your entire home, then it means you are dealing with a clog somewhere down your sewer or drain lines.
These clogs in your sewer or drain lines can contaminate your water supply, which means the longer you delay the problem or fix the clog, the worse-off your home will be. As experienced plumber at the best hydro-jetting service company in San Diego can surely help you resolve the issue quickly and get your home or business running smoothly again.
Why Choose Drains Plumbing?
Drains Plumbing was established on four principles:
Honesty
Integrity
Exceptional service
Independence
From the time we were established, these four qualities have always guided us in our business operations and helped us a lot in building our reputation as the leading plumbers in San Diego. We provide a full range of plumbing services both to the residential and commercial customers. No matter how big or small the job might be, we can easily tackle it. We can quickly identify the cause of problem that you dealing with, and fix it the way it deserves to be. This way, we perform every service with the same level of care, quality and attention to detail.
What is Hydro Jetting?
Getting rid of clogs in your drain or sewer main line isn't an easy thing to do. However, hydrojetting has helped a lot. Hydrojetting is a process in which a stream of water is jetted under high pressure through your pipes. This helps to wipe out the residual that has built-up inside and this helps to increase the efficiency of your drainage pipes. The head of the hydrojet uses a stream of water under extremely high-pressure to quickly and effectively decimate the clogs or blockages that have formed inside. There are other jets as well that help blast the sides of your pipe with water pressure. This further cleans and clear the grim, debris or oil that has collected. No kind of residual or blockage can withstand the power of our hydrojets.
Some benefits of hydro jetting include:
Complete clearing of clogs and blockages (as opposed to just poking a hole in them to alleviate pressure)
Removal of substances that can start the formation of a new clog
Safe for all types of metal plumbing
No need to dig up your property to make the repair.
Why Would You Need Hydro-Jetting?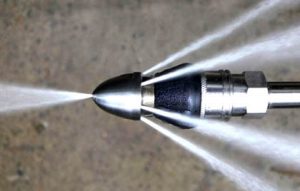 Even if you have the best drainage system installed, overtime, it will build-up residue and clog it. The residue can build up to such a point that it can cause drain blockages, exactly in the same way as arterial plaque can build up and cause a person to suffer from a heart attack.
Hydro-jetting is quite often recommended in the case when a drain snake hasn't completely cleared up the blockage or the blockage is too heavy for the drain snake to push it. However, it is a standard procedure prior to sewer lining as it ensures that the epoxy lining will connect the drain to the sewer line effectively. This is also used by a lot of homeowners and property management companies as a preferred preventative measure to ensure that the drainage lines are in top condition round the year.
During the past, plumbers usually ran a line up the sewer pipe to bore a hole into the blockage. But, this rarely eliminate the actual cause of problem, and sooner or later the clog was again there. With hydro jetting, the actual cause of the issue is taken care of, and it clears the clog for long-term future.
Our experts at Drains Plumbing have the right knowledge and expertise that are required to get rid of the stubbornest drain blockages. The hydrojets we use make use of incredibly high-water pressure to clean the build-up inside your drains and any other debris that might be accumulated in your entire drainage system. A good hydrojetting procedure won't take long and has many advantages of being a preventative measure to keep all of your drains running smoothly and clog-free.
So, if you have any existing or recurring issues with your drains at home, whether they repeatedly back up or they are sluggish and slow on a regular basis, then you may want to consider our top-notch hydro-jetting services. We are one of the best hydro-jetting service companies in the San Diego that can provide you with hydro-jetting services. Give us a call today if you are looking for a free of cost plumbing service estimate in San Diego from the top San Diego's plumbers.