Sump Pump Installation & Repair in San Diego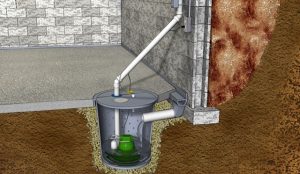 Most likely you are here because your home or office is equipped with a sump pump. Sooner you will realize that keeping your sump pump in optimal condition is extremely important. This is why it is important for you that you only get in touch with the best sump pump installation and repair company in San Diego, just in case any problem arises.
A sump pump helps in keeping the basement dry. The homes that are location in low lying areas, keeping sump pump in check is extremely important, because a broken sump pump will result in a damp basement and would result in a major flooding in case the sump pump goes out during a rainstorm.
Sump pump is usually located at lowest level of your basement, inside a pit that is covered with a lid or man-hole type cover. Your sump pump should always be kept neatly out of the site and should do its job without ever having to think about it. Well, this is the actual problem as most of the people never bother to even think about their sump pumps.
Just in case your sump pump stops working, never hesitate to call Drains Plumbing immediately. We have a 24/7 emergency team of expert sump pump repair and installation technicians that are standing by to handle any of your sump pump needs. Moreover, we have a selection of sump pumps on hand in the event that your sump pump has cause any difficulties that are beyond repair.
Whether it be an installation work of a new sump pump, or you need to get one repaired, you can have the peace of mind that our expert plumbers and technicians at Drains Plumbing have all the tools and expertise to get your job done right the very first time.
As a locally owned and operated company, Drains Plumbing fully understands all of your needs and how crucial it is that you should have an optimally running sump pump.
So, if you have a sump pump problem at your home in San Diego or you are facing an emergency situation, we are happy to send our emergency team at your location to take care of all your problems. If you want us to carry out an evaluation for your sump pump or you have any other plumbing questions, we are happy to do it for you and offer any kind of plumbing inspections for your sump pump.
To find out more about our sump pump evaluation services, or to talk to on of our top professionals in the plumbing industry, simply call the best sump pump installation and repair company in San Diego to get a no obligation free of cost plumbing service estimate.