Drain Maintenance in San Diego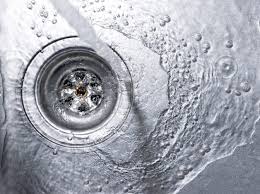 Your home's or business's drain lines can be compared to the circulatory system of your body. Like your body has lines in place to bring the body the fluids that it requires and also ensures that not only does it keep the circulating properly but also that it smoothly and efficiently carries away the wastes that you do not need. You should not wait till the things get worse. The best drain maintenance company in San Diego can take care of all your drains and keep them in their optimal condition for long.
Most of the time, the very first indication that a person body's circulator system isn't working properly is when they get attacked by the symptoms of heart attack. In the case of a problem with your drainage line, the first indication is the backed-up sewage or gray water that has soaked into the carpets, damaged your floors and even effected the base lines of the walls. It is always better to take preventative measures in time to ensure that these things never happen again in future.
Like a normal person would get an annual medical checkup, which is specifically designed to prevent the development of any sort of serious medical condition, the same goes for your home to have regular preventative maintenance, especially in case of the drainage lines.
At Drains Plumbing, we have the professional knowledge and expertise to help you keep your drains running smoothly and efficiently. We will develop a full preventative maintenance schedule specially for your home or business that includes regular cleaning and inspection of your drains to ensure that no problem ever gets a chance to develop into those long-term fledged headaches.
At Drains Plumbing, we also have a number of inspection schedules that are available depending on your custom needs. This also comes with quarterly inspections, monthly inspections, semi-annuals inspections and also the annual inspections. Our professional and courteous technicians will perform a regularly scheduled maintenance time to time whenever they think is convenient to you so you can easily maintain with your own schedule without ever having to worry about taking time our of your busy work schedule, and get to see your home for all kind of preventative maintenance needs.
So, call the best drain maintenance company in San Diego today for a free of cost plumbing service estimate from one of our San Diego's top-rated plumbers.